Second Cohort Award Ceremony
On Friday 20th February 2009, 49 students from the Faculty of Science Addis Ababa University attended an Award Ceremony held on the Arat Kilo Campus. These students commenced their studies in the Academic Year 2008-2009 and represent the second cohort of EFSAF awardees. The first semester grant of E$250 had been credited to accounts opened on the student's behalf with the Arat Kilo Branch of the Awash International Bank SC..
The students were presented with their bank books by the Dean of the Faculty of Science Professor Afework. Also present were Dr Habte (Assistant Dean – students), Ato Mulugeta (Efsaf trustee), Professor Yalemtsehay (Head of Womemens Affairs) and Wzt Roza (Administration Faculty of Science). The University Girls Club was also represented."
The 49 students are all in the Applied Science stream with 8 studying chemistry, 20 studying biology, 1 studying physics, 12 studying geology, 3 studying statistics, 2 studying earth sciences, and 3 studying mathematics.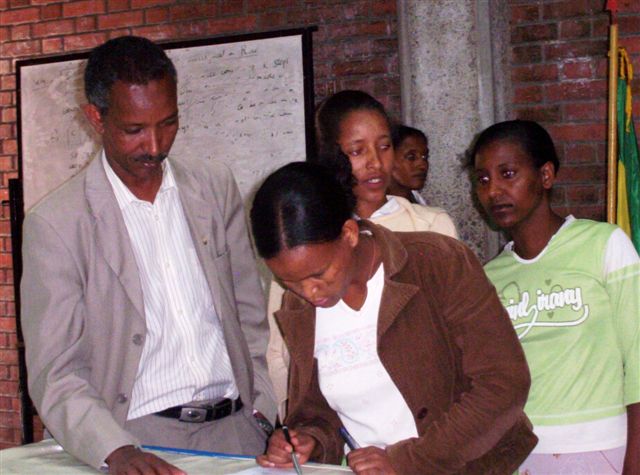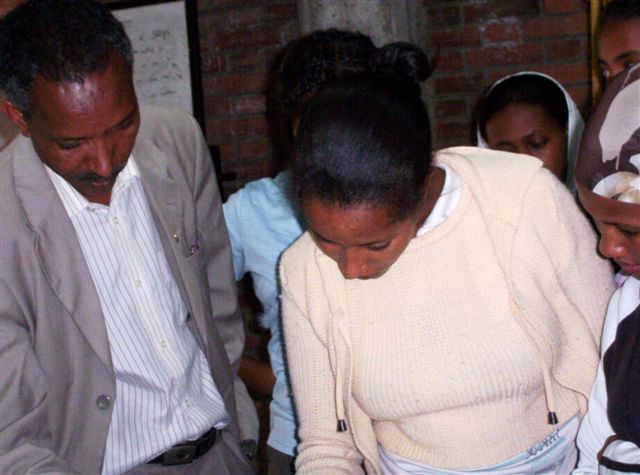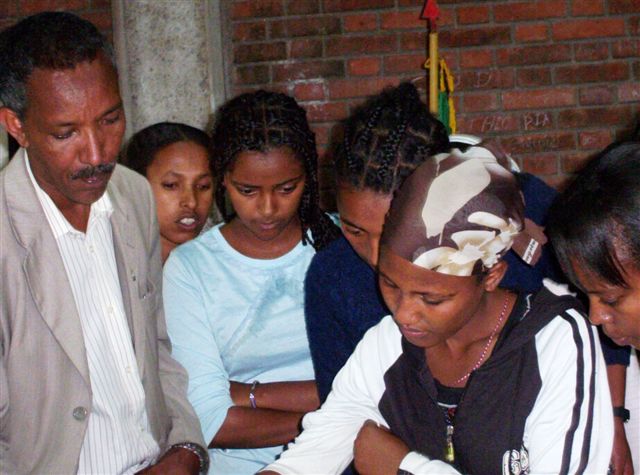 CONTACT:- Mr Mulugeta Naizghi 00251 (0)911 224395